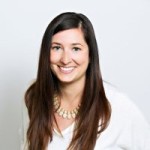 Courtney Ernston
Courtney Ernston received her Juris Doctor degree from the University of Oklahoma, and her Bachelor's degree from the University of Minnesota.
While in law school, Courtney served on the Jessup Moot Court Team, was the founder of the Oklahoma International Law Society, where she worked with many students from different countries to navigate through American culture and law, and was the leader of numerous organizations.
She received the Pros for Africa Fellowship her first year and spent the summer in Kampala, Uganda working with the local government and spent her last semester in Costa Rica working for the Inter-American Court of Human Rights. During law school she was also able to travel to Colombia and meet with indigenous tribal leaders. With her team, she wrote a report that was cited by the United Nations regarding best practices for indigenous Colombians.
After law school, Courtney lived in Daegu, South Korea where she taught English and worked with human rights organizations.  Courtney considers herself a citizen of the world and has experience working with individuals from all countries.  Courtney has a wide range of experience in individual and employment-based immigration (including  L-1, E-1/E-2, O-1, P-1, etc.).
EDUCATION
University of Oklahoma, J.D., Law
University of Minnesota, B.A.
ADMISSIONS
Minnesota