Green Card & U.S. Citizenship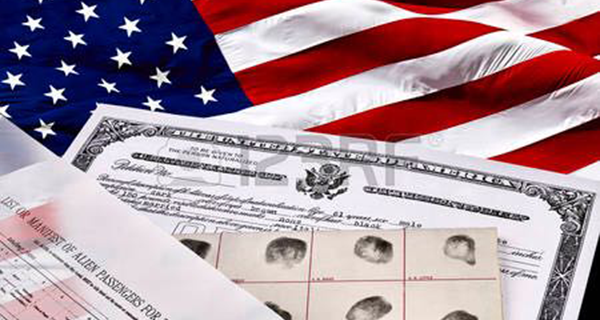 Green Card and US Citizenship
Green Card through Family
You may be eligible to get a Green Card as:
Green Card through a Job
The main options to immigrate based on a job offer or employment are the following:
A Job Offer: You may be eligible to become a permanent resident based on an offer of permanent employment in the United States. Most categories require an employer to get a labor certification and then file a Form I-140, Immigrant Petition for Alien Worker, for you.
Investment: Green cards may be available to investors/entrepreneurs who are making an investment in an enterprise that creates new U.S. jobs.
Self-Petition: Some immigrant categories allow you to file for yourself ("self-petition"). This option is available for either "Aliens of Extraordinary Ability" or certain individuals granted a National Interest Waiver.
Special Categories of Jobs: There are a number of specialized jobs that may allow you to get a green card based on a past or current job, such as:
Afghan/Iraqi Translator
Broadcaster
International Organization Employee
Iraqi Who Assisted the U.S. Government
NATO-6 Nonimmigrant
Panama Canal Employee
Physician National Interest Waiver
Religious Worker
Green Card through Refugees or Asylees Status
Other ways to obtain a Green Card
Citizenship
A person may become a U.S. Citizen in one of three ways: birth, blood, or naturalization.
Bocancea Law Firm has extensive experience with these types of cases. Ruslan Bocancea is licensed in Minnesota, and authorized to represent clients before all immigration authorities, including courts, USCIS, ICE, CBP and U.S. Embassies.