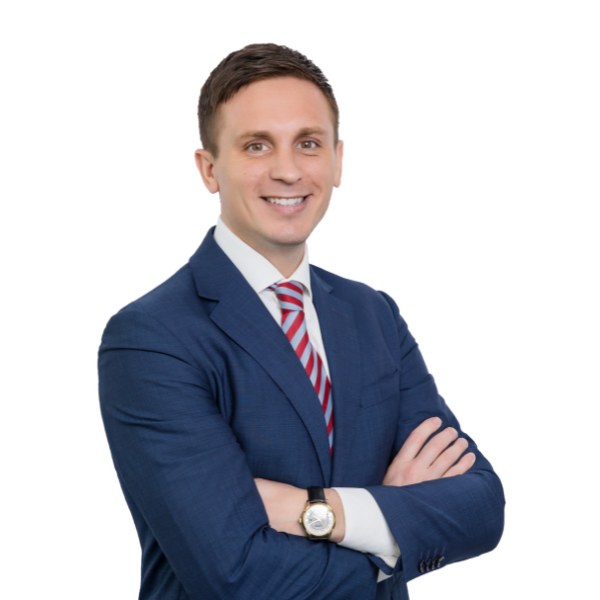 Ruslan Bocancea
Ruslan Bocancea is an immigration lawyer with significant experience in U.S. immigration and citizenship law. Mr. Bocancea represents clients in the United States as well as overseas at U.S. Embassies. An immigrant himself, Mr. Bocancea has experienced the immigration process firsthand, which enables him to truly understand his clients and their needs.
Before attending law school, Mr. Bocancea served in the public sector, including at the South Dakota Legislature and Attorney General's Office, and the Minnesota State Senate. He was also an investigative intern at Georgetown Law Center's Criminal Justice Clinic in Washington, DC.
While in law school and before opening Bocancea Law Firm, Mr. Bocancea clerked at the Federal Defender's Office and also interned for the Honorable Michael J. Davis and Honorable Susan R. Nelson at the United States District Court for the District of Minnesota. Mr. Bocancea also served as a certified student attorney on behalf of the City of St. Louis Park, Minnesota, where he prosecuted criminal offenses, and also served as a law clerk for a national criminal defense firm, where he assisted with appellate work before the United States Eighth Circuit Court of Appeals.
In his free time, Mr. Bocancea volunteers at the Minnesota International Institute, where he assists clients with citizenship petitions and criminal defense issues, and also interprets for Russian speaking Judges and Presidential Advisors from Russia and former Republics of the Soviet Union, while visiting the Minnesota State and Federal Courts.
EDUCATION
William Mitchell College of Law, J.D., Law
Humphrey Institute, University of Minnesota, Graduate Studies, Public Policy
University of Sioux Falls, B.A., History and Political Science
ADMISSIONS
State of Minnesota
U.S. District Court for the District of Minnesota
U.S. Immigration Courts
LANGUAGES
Romanian, Russian – Fluent
French, Italian – Proficient
PROFESSIONAL AFFILIATIONS
Chair, Immigration Law Section, Minnesota State Bar Association (MSBA), 2014-current
Vice-Chair, Immigration Law Section, Minnesota State Bar Association (MSBA), 2013-2014
Member, American Immigration Lawyers Association (AILA), 2011-current
Member, American Chamber of Commerce in Romania (AmCham Romania), 2015-current
Coordinator, 2012 AILA National Conference, AILA, 2012
Consular Liaison Committee, Rome District Chapter, AILA, 2012-current
Membership Development Committee, Rome District Chapter, AILA, 2012-current
Bucharest Conference Committee, Rome District Chapter, AILA, 2011-2012
Congressional Liaison, Minnesota/Dakotas Chapter, AILA, 2012-current
Annual Conference Planning Committee, Minnesota/Dakotas Chapter, AILA, 2012-2013
Bylaws Committee, Minnesota/Dakotas Chapter, AILA, 2011-2012
Co-Chair, Pro Bono Immigration Law Clinic, Immigration Law Section, Minnesota State Bar Association (MSBA), 2013-current
Treasurer, Immigration Law Section, Minnesota State Bar Association (MSBA), 2012-2013
Secretary, Immigration Law Section, Minnesota State Bar Association (MSBA), 2011-2012
Member, Hennepin County Bar Association (HCBA), 2010-current
Member, Minnesota International Center (MIC), 2009-current
Member, Romanian-American Chamber of Commerce (RACC), 2010-current
SPEAKING ENGAGEMENTS
Guest Speaker, various issues pertaining to U.S.-Romanian relations, including election results, Adevarul Live, Romania, 2012-current
Guest Speaker, How to Do Business in the United States, Universitatea Alternativa, Bucharest, Romania, 2016
Guest Speaker, Insights on U.S. Business Visas and Updates from the American Embassy, American Chamber of Commerce, Bucharest, November 2015
Discussion Leader, U.S. Immigration Law from National and International Conferences, Minnesota State Bar Association, Minneapolis, June 2015
Discussion Leader, Immigrant Attorneys Among Us – Successes and Challenges, Minnesota State Bar Association, Minneapolis, January 2015
Discussion Leader, Waiting in Line: Outside the Consular Interview, 2014 AILA Upper Midwest Immigration Conference, Minneapolis, May 2014
Guest Speaker, Updates on 2014 Immigration Reform, CLE Event, University of St. Thomas School of Law, Minneapolis, April 2014
Faculty, Visa Processing Here, There and Everywhere, AILA Minnesota/Dakotas Chapter, Minneapolis, December 2013
Faculty, Immigration as it Intersects with Tax and Employment Law, 2013 AILA Global Migration Forum, San Francisco, June 2013
Guest Speaker, Immigration Policy and our Changing Electorate, University of St. Thomas, Minneapolis, April 2013
Discussion Leader, How to Effectively Communicate with Consular Posts, 2013 AILA Upper Midwest Immigration Conference, Minneapolis, April 2013
Discussion Leader, Practicing Abroad Open Forum, 2013 AILA Rome District Chapter Spring Conference, Warsaw, Poland, March 2013
Guest Speaker, Overview of the U.S. Immigration Legal System, Minnesota Consular Corps, Minneapolis, October 2012
Faculty, For What It's Worth: Advanced Issues Regarding the I-864, Affidavit of Support, AILA National, Washington, D.C., October 2012
Discussion Leader, Marketing Your Practice Abroad, 2012 AILA Rome District Chapter Spring Conference, Bucharest, Romania, April 2012
Guest Speaker, Overview of the U.S. Immigration System, TVRi, The International TV Channel of Romania, Bucharest, Romania, Winter 2011
PUBLICATIONS
Global Business Immigration Practice Guide, Alliance of Business Immigration Lawyers, 2016, Matthew Bender, LexisNexis (lexisnexis.com)
Global Mobility: An Overview for Human Resource Professionals, 2015
Global Mobility: An Overview for Human Resource Professionals, 2014
Global Mobility: An Overview for Human Resource Professionals, 2013
E-2 Visa or How to do Business in America, Capital, Winter 2012
Moldovan Businessmen and Their Courage to Invest in the U.S., The Economist of Moldova, Spring 2012
Go West, Money Express, Fall 2011
COMMUNITY SERVICE
Co-Chair, Pro Bono Immigration Law Clinic, Immigration Law Section, Minnesota State Bar Association (MSBA), 2013-current
Volunteer Immigration Attorney, International Institute of Minnesota, St. Paul, Minnesota
Interpreter, Minnesota State Courts and the U.S. District Court, District of Minnesota